As I meet more and more people, in real life and online who I find very inspirational and motivational, I thought I would highlight some of those runners to inspire and motivate others.
With that, I'd like to introduce to you: LESLEY!
You may recognise Lesley, since we actually met each other mid-race at Liverpool Rock'n'Roll Marathon last year!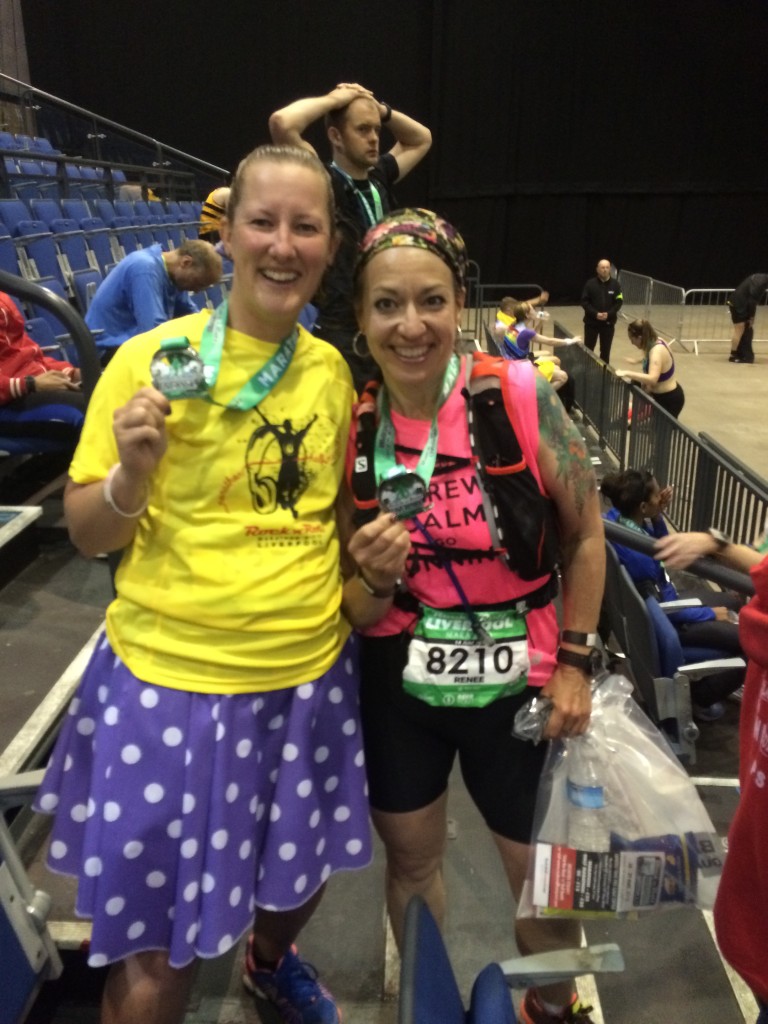 ——————————
When did you start running? What was your goal at that time?
January 2013. I Had in my head that I could train for the Great North Run (Half Marathon) to lose weight.
Did you reach your initial goal?
I ran the Great North Run and initially lost weight so, yes.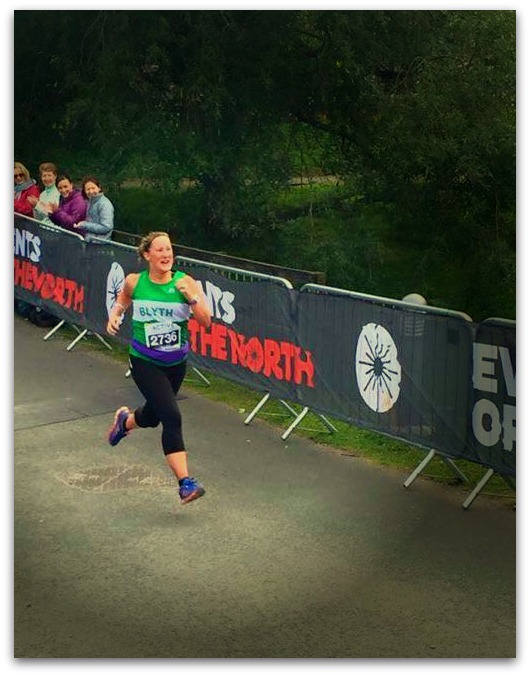 Do you have the same goal now, or have your goals changed or evolved with time?
I would love to lose weight, I'm now heavier than when I first started. My goal is now to challenge myself and run longer distances.
Have you run any races? If yes, what distance was your first race? What was your experience – did it meet your expectations?
My first run was the Great North Run, I then went backwards in distance, completing many 10ks and then 5ks. I then got involved in Parkrun before then upping my distances again.
Have you done other races since then?
Yes far too many 5ks, 10ks and Half Marathons to remember as well as 5 marathons to date.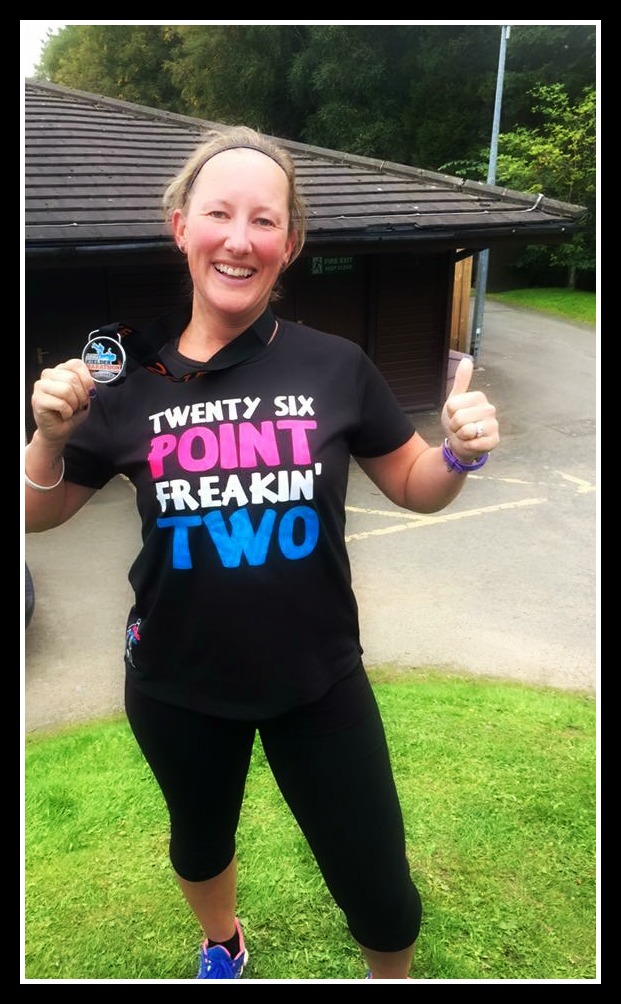 What is your favourite distance?
10k
Do you have a running support network?
I'm in a running club and I also started my own online support group with a few friends – with the purpose of buddying-up on runs- after a local girl was assaulted whilst running. I'm also a member of many other online running communities.
What about gear – have you got any gadgets that you love?
My Garmin Fenix Sapphire
What else do you do besides running?
Nothing much to my disgust
What's the most positive thing that running has brought into your life? The wonderful people. I didn't know most of my current close friends 3 years ago. The social side of running is brilliant!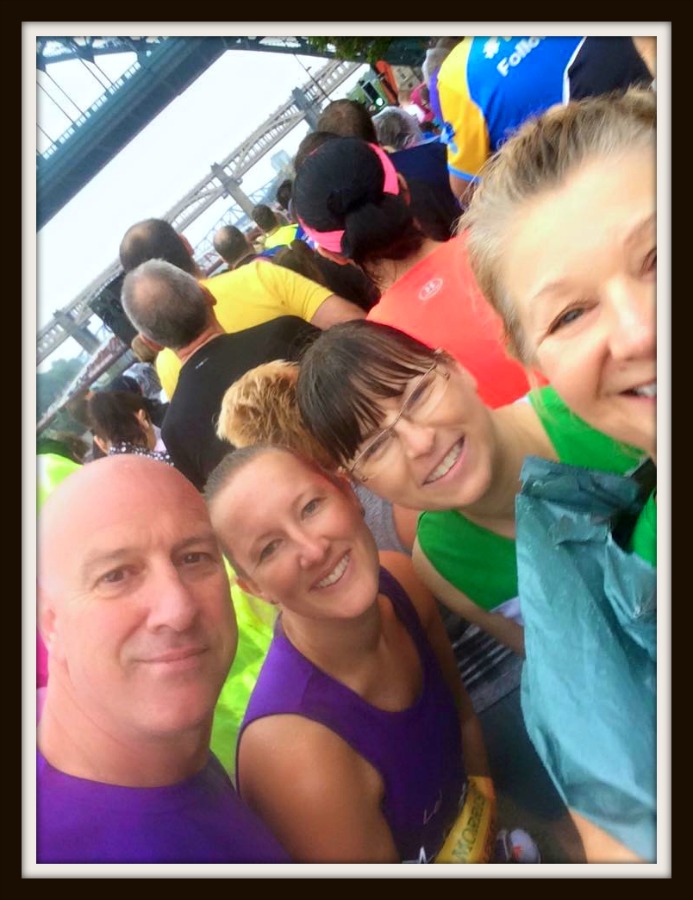 What, if anything do you find frustrating?
Seeing my times getting slower and my weight increasing
Have you been injured at any point? If no, what do you do to avoid injury?
Yes, although no injuries until Dec 2015.
If you have been injured, what did you go through to recover?
R.I.C.E, and a trip to A&E advised anti-inflammatories and rest. I had sprained my ankle twice in 3 months which had led me to alter my running style, this had led to an aggravation of the top of my fibula, the doctor determined my injury was from overuse.
How do you stay motivated when you don't feel like running?
Think of others who would love to run but can't. Go into my online groups and ask for a friend to join me.
How can we find you on social media?
I'm on Facebook but I don't use other social media.

What advise would you give to someone who wants to start running, but is maybe too unsure to start for reasons of weight, age, lack of athleticism?
I've said many times that I could only manage 0.5 miles on my first 'run' out and I use the term very loosely. If I can do it anyone can.
Anything you want to add?
Running is now part of my life and I can't imagine not doing it. My husband and son now also run so it's something we can all do together as a family to stay fit and healthy. I'm run director of my local parkrun and love the family feel we have every Saturday morning.
——————————
Lesley can be found running around (but not limited to) Northumberland, England. What I personally love about Lesley is her attitude, her determination and, hello, the fact that her first race was a Half Marathon makes her kind of a badass!
Want to ask Lesley a question? Leave a comment below!