I know everyone is talking about the weather right now and honestly I'm one of those "it is what it is" kind of people when it comes to weather and… I rarely believe the weather forecast anyway (especially here!).  But seriously?  Enough already.  It's blazing.  We are not used to this.  As I mentioned before there is no airco.  We cannot sleep!  It cools down at night but not in our apartment!   Even my ice pack solution for sleeping is not working.  And Mr. I-Could-Sleep-Through-an-Atom-Bomb is also not sleeping!  Poor guy!  I'm used to it but he's mega-suffering!
So another week (what is it now 5 weeks like this??) of hot relentless weather. I'm done.  If it's like this I just want to be on vacation, hanging out at the pool and sucking on gin and juice…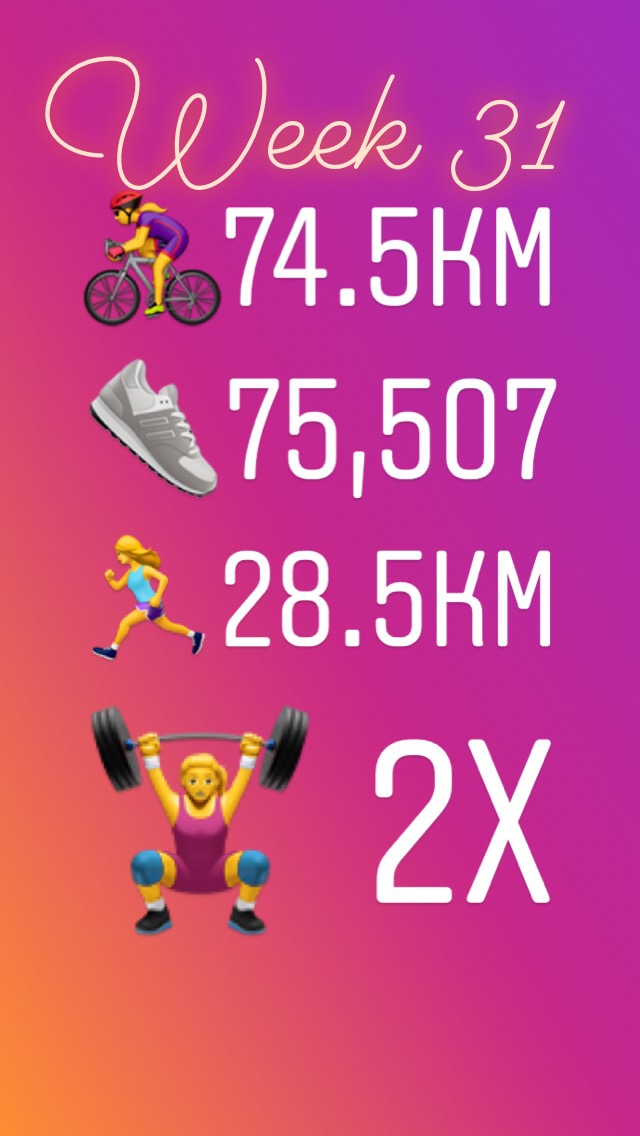 Anyway, last week planned vs. actual
Monday – rest or to the gym with Vincent Rest Day
I did manage a little lunch walk, but was too hot to go too far.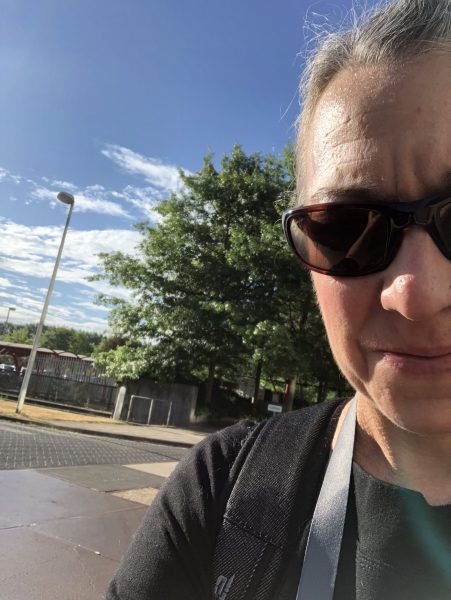 Tuesday – Training / Runiversity has a coopertest scheduled, not sure I'll do that. Own Training – 7KM recovery run
The coopertest was cancelled but they decided to do a circuit training session. I really want to run during my time with Runiversity, so I skipped the circuit. Surprisingly, this was a good run. Warm, but good.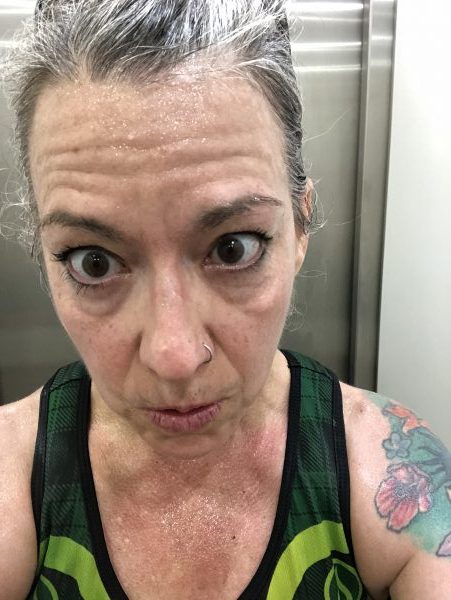 Wednesday -RPM? RPM
Holy Moly this is a tough release this time around. I am really curious if I can get through all the quad work (attack climb) by the end of the release. Seriously feeling the burn. Oh and the amount of sweat under my bike is kind of rad.
I had to cycle over to the bike store to deliver my bike for a taxation and damage report to be done on the Thursday.  That was 7KM there and back before I even went to RPM.  Maybe that's why my quads were burning?
Oh and Weigh-in?  I gained 100 grams.  To me that's maintenance.  Trying to balance carb intake!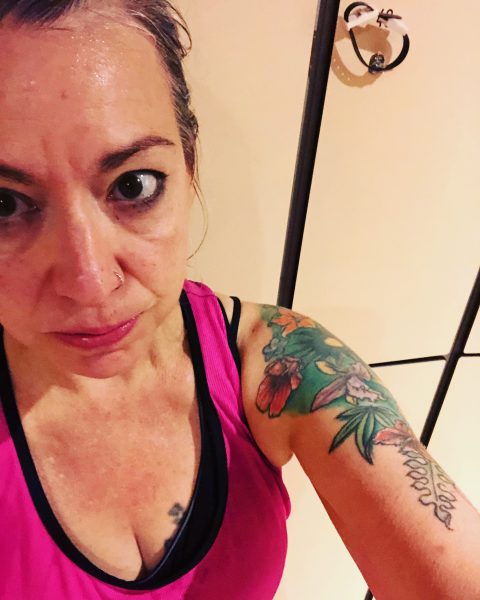 Thursday – Bodypump? No BodyPump, just cycling to the bike store again to pick up my bike
I was soaked with sweat by the time I got home so I decided the only thing I would be doing would be stripping down to my bra and underwear and moving as little as possible.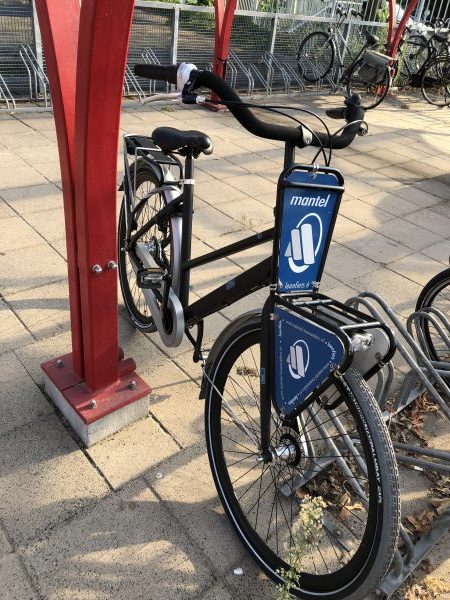 Friday – Training / Runiversity has hill training scheduled, may do intervals on my own instead. Hill Training @Runiversity
I got to sleep in a tiny bit (finally) and eventually I headed out to the health center as I had 4 clients that afternoon. Massage (deep tissue massage) is hard work and I was doing everything I could to not drip sweat all over my clients. Ugh. We still have no fans at the health center. I hope next summer it's different. I was busy until 6pm, then quickly ate something and then got changed to go directly to training. Of course to do hill training I had to cycle up 3 hills to get there. Let's say I was already warmed up and ready to go by the time I arrived. We did 3 sets of 3 times up and down a short uphill track. The point of the exercise was of course to have proper form and technique and to not stop even if your quads (are you seeing a theme here?) are exploding. I cycled home afterwards and basically showered and hung out in my sportsbra and underwear (another theme)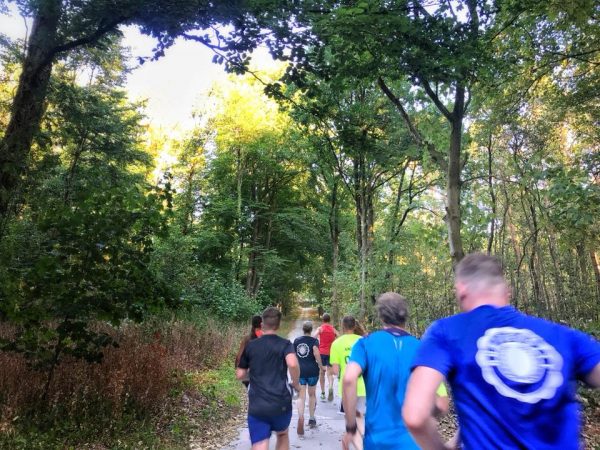 Saturday – RPM? RPM! 
Even though Vincent is on holiday, I still went to RPM. My favorite instructor was there so I had to! Another fabulous tiny lake of sweat under my bike again. Mission accomplished.
I raced home afterwards, took a shower and got dressed. At around 12:30 my friend Meagan was going to be in town with her husband and daughter. I've known Meagan for at least 20 years but haven't seen her for 16. Actually her mom was one of my best friends here in NL when she and her (dutch) husband were still here. Meagan is obviously all grown up now and has been living in Germany for the last 6 years. They went to visit their Dutch family one last time while they were still in Europe and where I live is on the way back to Germany for them so it made sense to try to see each other. They go back to the States this week! Can't believe it. 6 years and this is the only time we managed to get together. Boo.
We had lunch and a good chat and said so long… then I met up with Ron so we could cycle over to a different bike store for him to test out a new bike (A Merida. He had a Giant Fastroad but he can't get that one anymore). So more cycling for me. He loved the bike (as much as you can love something you are kind of forced into getting because someone violated your property) and he got the full amount from the insurance so he decided to buy it.
We got home and I pretty much took another shower to cool up and then put on as few clothes as possible and did approximately nothing until after dinner. Ron was also in need for massage and well, I kind of owed at least that to him after he cooked me such a nice dinner.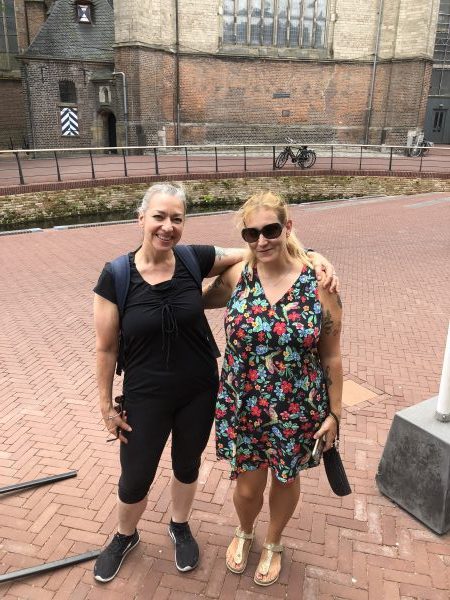 Sunday – Long Run Finally – 17KM, no walking, pretty much in one go on HR under 160
Slept terribly but managed to get out around 6:30am and was out at around 8:30. It was finally cooler and there was the most amazing breeze going on! I felt much better on this run, had eaten more carbs the few days before and feel like, at least for the distance, I had enough fuel. I still need to play around with it a bit, but I am certain now that it was energy and not that my legs suddenly didn't work anymore. Only the last couple kilometers were brutal – but I think that's because of the mental part of the game – anytime I'm near the end it seems to get harder! But also I was just done-er than done by the time I got home. I chilled out, showered, put on as few clothes as possible and watched Netflix for a while. Ron went out at 12 and he suffered quite a bit. I think it's the heat and his lack of sleep.
We went for our Sunday night pizza, I had a lovely chilled glass of chardonnay (or was it two?) and we even had ice cream afterwards.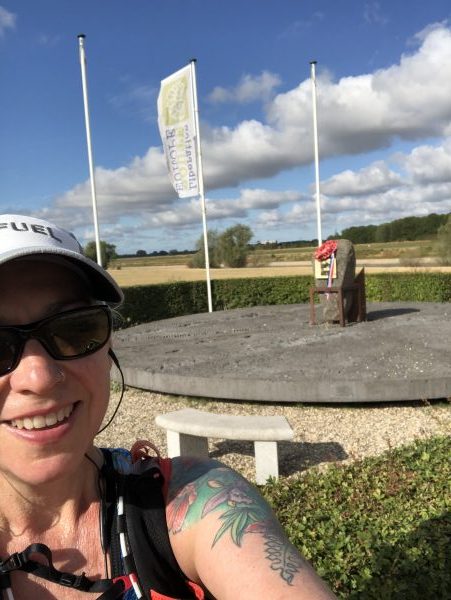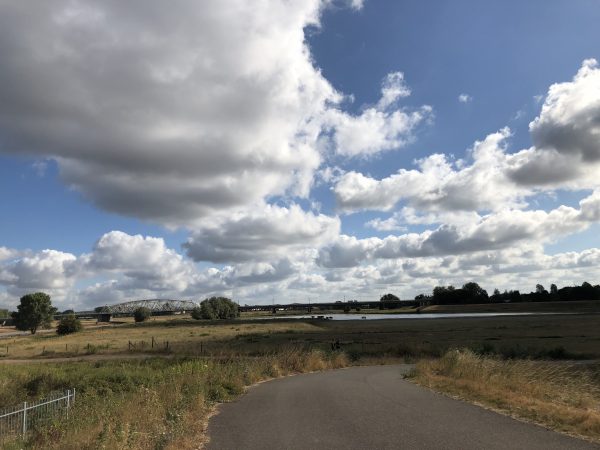 Before I knew it, it was time to prep for Monday again. Why does it go by so fast?
Week 32 Plan
Monday – Rest
Tuesday – Runiversity (and it will be 36 degrees / 97F – UGH)
Wednesday – Bodypump
Thursday – massage clients
Friday – day off + Runiversity
Saturday – rest
Sunday – 25KM (going to manage it this time!!!)
How was your training week?  Did it cool off yet where you are at?  Did you race or are you prepping for a race?