Welcome to Another Weekly Run Down
Deborah and Kim are the amazing hosts for the Weekly Run Down! Feel free to join in as well to wrap up your week in fitness!
WEEK 31
Plan vs. Actual
Monday – 3.25KM walk, GLI gym 1 hr intake – no workout (appt w/different PT), 3.5KM biking
Tuesday – 3KM walk (office day) to and from train station
Wednesday – 3KM walk, W6R1 run, 6KM, GLI 1 hour, gym 55 min
Thursday – 2.22KM walk, gym
Friday – 2.75KM walk, W6R2 run , gym 55 min
Saturday – 2.5KM walk, parkrun in Alkmaar 5KM, 17/17 Dutch parkruns done!
Sunday – 2KM walk, long run W6R3, 1.4KM w/u walk, 10KM run (!!!)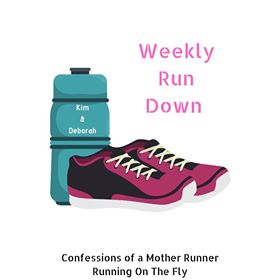 I want to thank everyone for being so kind and caring lately. I just want you all to know it definitely helps.
I had a better week, though I have to say it was stressful at work and not all my plans came to fruition, but that's fine. I noticed that the extra time I had in the morning and doing things in a calm way (I tend to rush through getting lunches/ salads ready which in itself causes stress) made me feel a bit calmer in general throughout the day.
This Week In Fitness
Planned vs. Actual
Monday – pilates maybe also something at the gym afterwards
Tuesday – RPM
Wednesday – REST (Run Cafe Pitch for Parkrun)
Thursday – another meeting in the evening (sports massage related)
Friday – physio and gym/strength training
Saturday – not sure yet nothing
Sunday – RPM
Highlights
parkrun – we had a good pitch Wednesday night and the Run Cafe in itself was pretty cool. The guest of honor was Valentijn Trouw, who, in case you don't know him, is Eliud Kipchoge's manager. He was there talking about the 1:59 project and the whole experience getting Eliud to that goal. If you can't tell, he's a Dutch guy and pretty well-loved in the running community here at the moment.
RPM – I finally dared to do RPM Sprint and RPM "regular" on Tuesday night. And I felt pretty badass when it was all over. Also had a major sweatfest on Sunday and somehow burned just over 600 calories! That never happened to me at Fitland!
Sport Massage – I also spoke to my massage boss this week about coming back to work again. I'm starting up in the new year and will be working Thursday nights. I took a break last December but didn't really plan on being out for a whole year (with the exception for the 4 Day March week). With everything that's happened, there was never a good time to go back! I feel like I can handle it now, plus I'll be working on Thursday evening instead of Friday, so I still have my day off in the week.
Running – I GOT THE GREEN LIGHT TO RUN AGAIN!
I "ran" Friday on the treadmill – 2 min walk/1 min run for a total of 20 min. Easy does it; just because I can run doesn't mean I'm going to go crazy. I've promised to do no more than 5KM and walk/run intervals or at a recovery pace.
New Equipment for home – we've decided to trade in our recumbent bike for a real spin bike. Neither of us had spinning experience when we bought the bike and while it was a fine purchase then, it wasn't really working for us now. I was talking about the Peloton a bit to Ron and they aren't here in NL anyway (plus the subscription is too expensive) but he was curious what an alternative could be. We decided on the Schwinn IC8 and a subscription to Les Mills on Demand (much more affordable and they also have RPM plus all the other workouts for EUR 15 a month). I'm super excited about this! I imagine my mornings now starting off with RPM and then finishing with a stretch class. I may become a morning exerciser after all!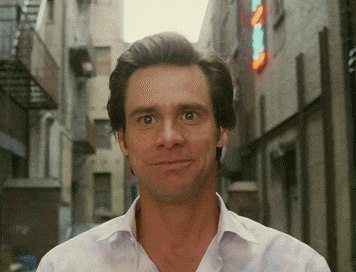 Fun Stuff – As pretty serious Depeche Mode fans, we are super excited about seeing the new DM movie "Spirits in the Forest" directed by non other than Anton Corbijn (also Dutch by the way). I never saw the film "101" in the cinema, now I'm getting a chance to see another documentary in the same vein, only 30 years later.
Coming up Next Week
Looking Ahead
Monday – pilates
Tuesday – in Amsterdam for work, will likely be a rest day
Wednesday – November project run? otherwise hotel gym
Thursday – hotel gym
Friday – appt with gym trainer
Saturday – RPM with Anne (my old instructor, now at a different gym
Sunday – Spin bike at home (unless there is an RPM class next week; my instructor is on vacation and usually it then becomes a spin class with a different instructor)
Since I'm in Amsterdam for a 3 day Treasury Bootcamp (yawn for any of you not in finance or have anything to do with treasury) I'll have to just see what I can do at the hotel gym. I know that November project runs every Wednesday morning, but I don't quite know the distance to/from the hotel and if I'll be back on time to eat/shower/get to the first session on time. If not, I'll use the hotel gym on Wednesday and Thursday mornings.
No Thanksgiving for me here. Hope you all have a good one!
That's a wrap!
What's your plan for next week? Are you Turkey Trotting? Are you planning some time for yourself before things get busy and stressful for the holidays? Do you have a spin bike at home? Who is your favorite band/singer? Have you heard of November Project?