Lots happened this week. Good stuff. Great Stuff. Stress Stuff. And some feedback stuff. More on that later.
Welcome to the Weekly Rundown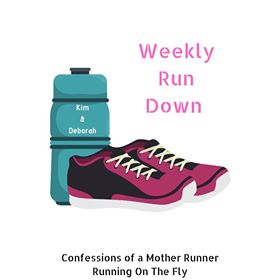 Deborah and Kim are the amazing hosts for the Weekly Run Down! Feel free to join in as well to wrap up your week in fitness!
WEEK 31
Plan vs. Actual
Monday – 3.25KM walk, GLI gym 1 hr intake – no workout (appt w/different PT), 3.5KM biking
Tuesday – 3KM walk (office day) to and from train station
Wednesday – 3KM walk, W6R1 run, 6KM, GLI 1 hour, gym 55 min
Thursday – 2.22KM walk, gym
Friday – 2.75KM walk, W6R2 run , gym 55 min
Saturday – 2.5KM walk, parkrun in Alkmaar 5KM, 17/17 Dutch parkruns done!
Sunday – 2KM walk, long run W6R3, 1.4KM w/u walk, 10KM run (!!!)
This Week: Plan vs. Actual
Monday – Pilates
Tuesday – back to back RPM at the gym
Wednesday – Run 35 min easy
Thursday – biking to massage appointments in PM
Friday – Intervals 10 min easy, 3 x 5 mi threshold w/2 min rest, 10 min easy
Saturday – parkrun test #2 (no running)
Sunday – Run 70 min
Monday – brought my Pilates stuff to work with me so I could just go directly from work. We still had the remnants of Storm Ciara hitting us (lots of rain in the morning) so i actually was dropped off at work by Ron and then walked to pilates from there. I had my backpack, laptop and pilates kit on the walk to the class so – double workout, yay? **It may be of interest that I actually mailed the studio owner Sunday and asked to cancel my membership** A part of me doesn't want to quit but I think I'm just done now.
Tuesday – I had an appointment with the orthopedic surgeon. She had me do x-rays right away (since the shot didn't really help me much the last time) and then compared those with my x-rays from two years ago. The foot story keeps getting weirder. My toes (bones) seem to be more and more leaning towards the big toe. It was really bizarre to see my toes so disconnected like that? I mean, not disconnected but, like misplaced? Hard to explain. Anyway, she was concerned that maybe something is up with my ankle and how its actually driving the toes, so she's now scheduled me for an MRI, which is on Feb 28th. If nothing is wrong with my ankle then she wants to fix the toes and especially the fix (file?) the big toe joint so it's not at painful. Which means… another operation. If it's the ankle then I likely have to have an operation as well! So, yeah. I'm strangely calm about the whole thing. I just said I'm not having any surgery until after the marathon. It is what it is. Anyway. Tuesday night, back at the gym – did RPM SPRINT on my own and then Vincent joined me for RPM.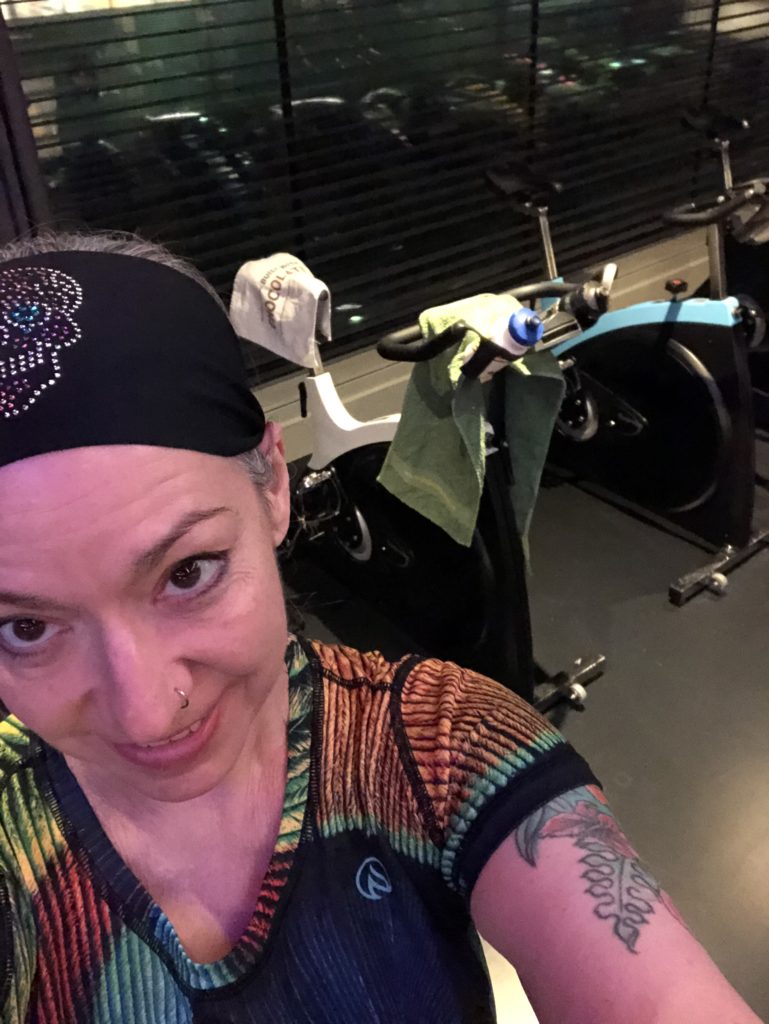 Wednesday – Martine messaged me if I wanted to go for a run, so of course I said yes! The weather finally calmed down a bit though it was a little cold. 6KM walk-run intervals and a great chat session.
Thursday – finally I rode my bike to work today (Monday – Rain, Tuesday – work from home, Wednesday – Rain)! I didn't have an appointment until later on in the evening, so I there was less stress getting everything done during the day, went home had a decent dinner and then biked to my massage appointment. At that point, it was raining again, so I biked pretty hard and fast to the health center! Luckily when I left at 9:30 the rain had stopped. Quick detour to meet Ron for a drink after he was at the gym and then home.
Friday – Biked to the park, ran the parkrun route twice (so, four rounds) because I wasn't happy with the GPS measurement the first time, biked home, then chilled out for a bit, had dinner, showered and got ready to go to Nijmegen for the drag show. I then biked to the station and biked home again after getting the last train back home. Late night but I suppose it could have been later – The plan was to come back with a friend of Gerrit's but he was sick so I was bound by train schedules.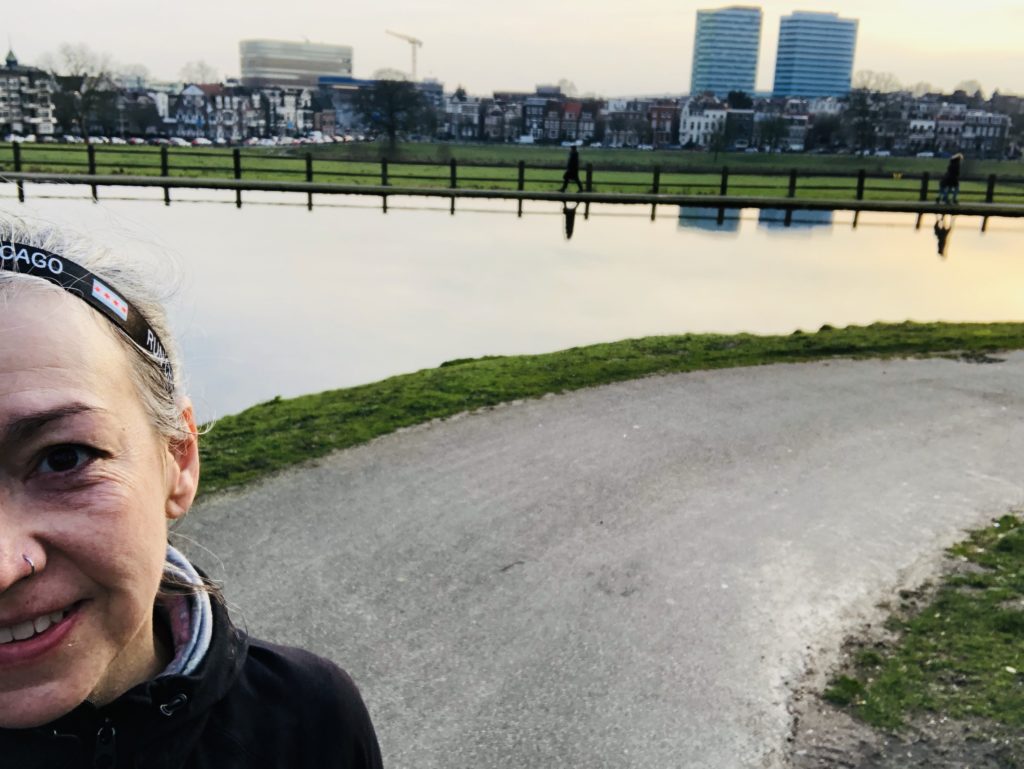 Saturday – up early (6:30) and biked to the park for the 2nd test run! we had 15 participants, mostly people I didn't know so that's GOOD! Our Facebook event got a lot of likes and shares and one lady who came said she saw our flyer in the supermarket (yay!)! Chantor (my trainer) and Kim (my hairdresser) also showed up with the baby and the dog. I understood as well that most people also had 5KM on their GPS so I think we are good now with the route. We also were interviewed for a piece in the local paper that will maybe be used later in the Gelderlander (a bigger provincial newspaper).
Eefje coming over the finish line!
What parkrun is all about – these runners just met each other but supported each other along the way!
Sunday – it's just been a rest day. I'm tired and wiped out from the week. I did want to run and even got dressed to do so, but we are now in the throes of Storm Dennis. And Ciara just left…
This week I also heard from a friend that she has difficulty being in contact with me because I radiate "too much darkness", that I get what I get because I send so much negative energy into the world. Whenever I hear feedback or criticism from people I care about I try to assume there is truth in it. So as much as there may be truth, I still feel like it's a bit harsh. I don't think I manifested my physical or mental health challenges simply because I've been "negative". My belief is that if you have a friend who is hurting, there is no reason to tell them to deal with the pain and just let go of the bullshit. When people are down and negative, the best way to be a friend is say "what's going on?" or "how can I help?" or even "I'm really sorry you are struggling right now". Those are the things that help me anyway. We all have different ways we communicate, different ways to express things. I have a need to express so I can't just pretend everything is ok all the time. Anyway. not looking for anyone to rip on my friend, but I am just kind of shaken from the whole thing. I haven't seen or talked to her since July and found it odd that she hasn't been in contact and that she wasn't really responding to my messages. In a way I kind of expected it. And she couldn't tell me before because she said she needed time to learn how to say these things to me.
Anyway. Moving right along.
Coming up Next Week
The Plan for next week…
Monday – Pilates
Tuesday – RPM in the AM (team dinner in the evening)
Wednesday – took the day off to hang with my friend Yvonne, run in the evening
Thursday – RPM in the AM, biking to massage appointments in PM
Friday – 15 mins easy, (4×5 mins threshold, with 2 mins jog rec) 15 mins easy
Saturday – parkrun testrun in Eindhoven
Sunday – Run 70 min
I am really going to make the attempt to do RPM at home in the morning since I can't go Tuesday night to the gym. On Wednesday Yvonne wants to be home by dinnertime so that's fine for me to run in the evening. Friday I'm going to a Holistic Health Center to meet with a doctor there who specialises in women's health (I actually went to have blood tests done this Friday so I will have more info re: hormones).
That's a wrap!
How was your week? What would you say the highlight was? For me it was definitely our test run! Did you race? How do you handle criticism/ feedback – do you reflect before you react?