All right. You're not going to believe this, but, on the other hand, maybe you will …
We not only picked up Mr. Pickles, we also adopted his brother Sebastiaan, as the people who were going to adopt him never showed up and poor Bas would have been left all alone until someone else came along. We couldn't have that. After discussing with my stepson we decided to take him, then when SS has his own place again and takes Rudyy back (our Ukranian Rescue kitty lodger), he can have Bas as well. It all works out in the end.
These two are really something and we are having so much fun with them. The other cats are slowly coming to terms with them. I think by the end of the week we'll all be golden.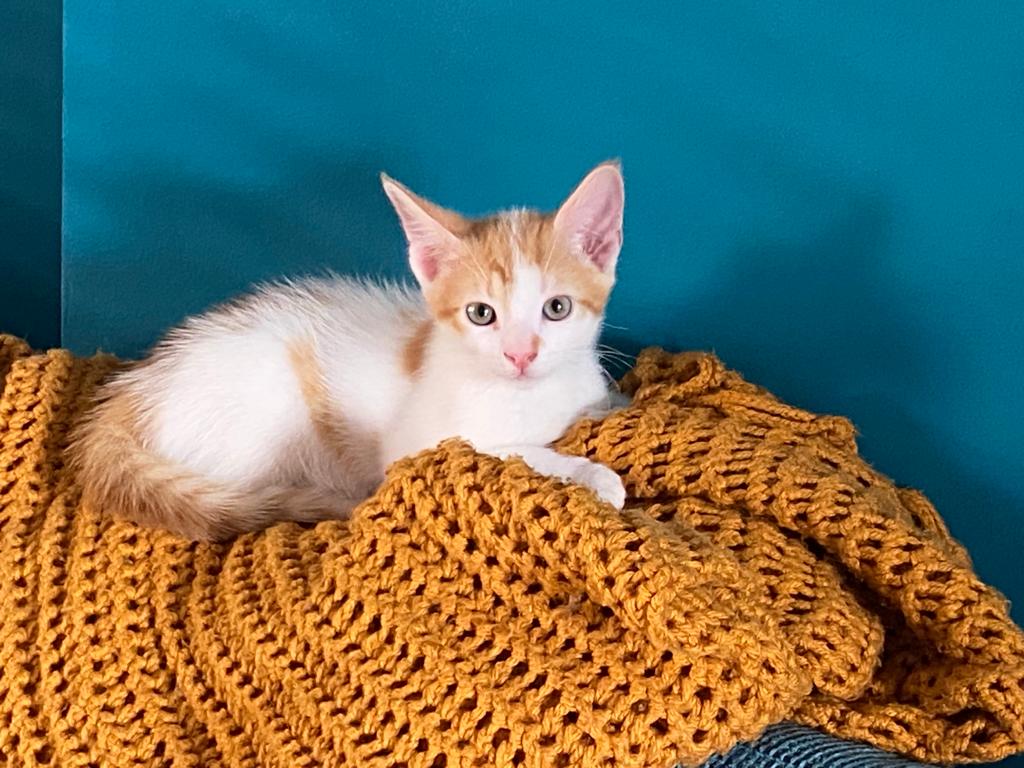 Time for the Weekly Run Down
Deborah and Kim are the amazing hosts for the Weekly Run Down! Feel free to join in as well to wrap up your week in fitness!
WEEK 31
Plan vs. Actual
Monday – 3.25KM walk, GLI gym 1 hr intake – no workout (appt w/different PT), 3.5KM biking
Tuesday – 3KM walk (office day) to and from train station
Wednesday – 3KM walk, W6R1 run, 6KM, GLI 1 hour, gym 55 min
Thursday – 2.22KM walk, gym
Friday – 2.75KM walk, W6R2 run , gym 55 min
Saturday – 2.5KM walk, parkrun in Alkmaar 5KM, 17/17 Dutch parkruns done!
Sunday – 2KM walk, long run W6R3, 1.4KM w/u walk, 10KM run (!!!)
Week 24
Plan vs. Actual
Monday – 3.5KM AM walk/ gym, maybe lunch run + 2KM lunch walk with Ron
Tuesday – 1KM AM walk, 5KM AM run or walk at lunch, 40 min strength + 2KM walking
Wednesday – DAY OFF – 7KM walk/ gym
Thursday – 1KM AM walk, 5KM AM run after work + 40 min strength + 2KM walking
Friday – 3.5KM AM walk/ 5.5KM lunch run
Saturday – morning walk + afternoon walk (cheese and beer tour) total recorded 5.6KM
Sunday – 2 KM walk/ 40 min gym
Monday – got up early for my morning walk, 6am, 3.5KM – go me! ha! way too hot to run at lunch, walked instead with the hubs during the lunch break. skipped gym, this is why my whole schedule got pushed out
Tuesday – early up; decided to give morning running a go. First walked to the park and into the park a bit to make my 1KM. Then told myself 1KM at a time, with no pressure to do 5KM. Did it! 1KM/250m interval, so in total was 4KM running, 1KM recovery.
Went to the gym in the evening, still trying to find the right time. Also WTF IS WRONG WITH PEOPLE? Put the weights back!!!! I had to remove 160KG from the leg press myself. Why??? Why should I have to do this when I am only pressing 30KG right now. The guy put all that weight on, did his thing and then walked away. So annoying.
Wednesday – Day off. Well. Ron put my bike in the shed which is GREAT because it's now out of the hallway, but… it's a bit difficult to get out. I had a nail appointment so decided to walk there and back. Nice day for it too. There was ice cream involved.
Thursday – up and at it again! Did the same trick as Tuesday, but was pretty darned sleepy the rest of the day. Could have something to do with being alone working at home and not having a ton of work to do which makes the day really drag.
I cooked dinner from one of our Green Chef meals for the week (a sweet potato gnocchi with burrata) and then afterwards walked to the gym and did my strength training.
Friday – ok so I *am* getting up in the morning and getting it done, but geez am I tired. I didn't get any energy from this walk. Also am a bit frustrated with progress (I KNOW….it takes time…. nothing happens overnight… etc.) so could also be why I'm still feeling a bit grumpy.
Wasn't sure I could really hack it, but at lunch Ron and I went ahead and did a run. I thought it might be too hot and, well, yes, it was warm. but I got another local legend segment (taken from one of our regular parkrunners haha! ).
Saturday – What a day!! I went to the English pub quiz again and was.home later than planned. It was warm and a bit humid as well so sleep wasn't great. But hey, up for parkrun – me volunteering as photographer and Ron running. Coffee with a nice group afterwards, then home, change, and into town for a Cheese Shopping experience at the market and then a tasting with the group leader (an official cheese monger) and 12 other enthusiastic cheese lovers. It was so much fun AND quite a learning experience !
Sunday – walk and gym done, the kids are on their way to see their dad and then who knows what is up for the rest of the day.
Another gym pet peeve though – people just "resting" for 5 or 6 minutes on machines between sets, on their phone. Today I waited 6 minutes for a lady who was actually watching non-related videos in between her leg press sets. There is really no awareness of other people in the world, going on at the gym sometimes.
COMING UP NEXT WEEK
Obviously still walking 1KM per day.
Monday – walk, gym
Tuesday – morning walk or walk at lunch (definitely going to AMS this day)
Wednesday – DAY OFF – walk, run, gym
Thursday – walk
Friday – Leave for Paris, walk min 1KM at some point
Saturday – (not)parkrun in Bois de Boulogne, DM concert
Sunday – Full day in Paris
Monday we drive back and my Half Marathon training program officially starts!
That's a wrap!
How was your week? Do you ever get frustrated with (lack of) progress even though you KNOW these things take time? What do you think about using machines at the gym – get in and get it done, or take it easy, I pay my membership here too I can take all the time I want?