As you all know, I was on vacation this week; I did have plans in the house and to do Adult Things such as taxes, but, well… is that really what vacation is for, even during a pandemic?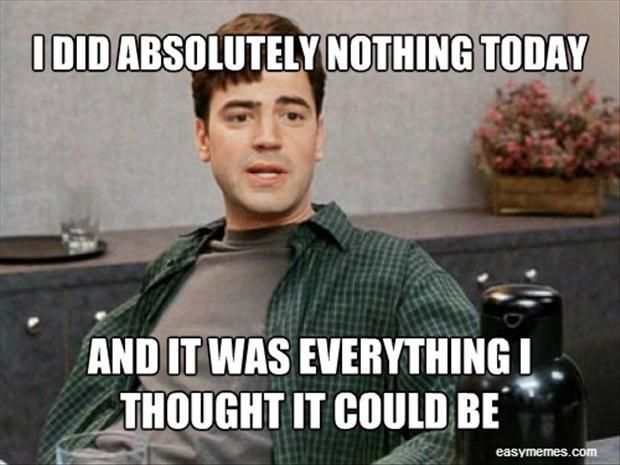 I did not get to see my friend Yvonne due to exposure "scare" at her house but I did get to see my friend Marie-Jose for a nice walk so that was good. I also saw Marieke (my massage therapist), Wendy and Vincent and even Dafne (my co Event-Director for parkrun) stopped by to bring back the Garmin I loaned her while hers was in the shop.
There was a lot of sleep this week too. And we are plowing through many things on Netflix these days as well (currently watching Peaky Blinders). Not that I'm particularly proud of that but there is not much else we can do since everything is closed and we have a curfew …
Let's get to the Weekly Run Down then, shall we?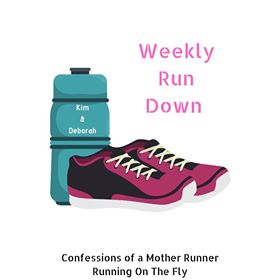 Deborah and Kim are the amazing hosts for the Weekly Run Down! Feel free to join in as well to wrap up your week in fitness!
WEEK 31
Plan vs. Actual
Monday – 3.25KM walk, GLI gym 1 hr intake – no workout (appt w/different PT), 3.5KM biking
Tuesday – 3KM walk (office day) to and from train station
Wednesday – 3KM walk, W6R1 run, 6KM, GLI 1 hour, gym 55 min
Thursday – 2.22KM walk, gym
Friday – 2.75KM walk, W6R2 run , gym 55 min
Saturday – 2.5KM walk, parkrun in Alkmaar 5KM, 17/17 Dutch parkruns done!
Sunday – 2KM walk, long run W6R3, 1.4KM w/u walk, 10KM run (!!!)
Week 12
Monday – 5.43KM walk, 45 min strength training
Tuesday – RPM 79, 7KM walk, 40 min strength training
Wednesday – 7KM run +1.81KM walk w/u + c/d, 45 min body pump
Thursday – 7.42KM walk, 40 min strength training 
Friday – 4.77KM walk, 10 min yoga stretch
Saturday – 5KM notparkrun + 2.84KM walk w/u + c/d
Sunday – 10.5KM walk
Running
I would say this was a good running week in general. Though Wednesday's run was kind of tough for some reason – for Ron as well – and my actual mileage likely a bit more than 7 due to a human error with the Garmin, I still call it a success.
Saturday morning; again it was raining at 7am, but stopped around 8. There were 7 of us running at 8:30 (no more than 4 in a group is the rule these days). Because there were two new runners I told the group to split up in two and go ahead at their pace to show the route to the new runners and I would go around by myself.
I honestly wasn't sure if I would run with the same effort as I have been whilst running WITH someone. But sure enough… another 35 seconds off last week's time!
Walking
I walked quite a bit this week, but there were no early morning walks. I'll be picking that up again next week! Monday was lovely in the park, with many signs of spring.
Tuesday I had a massage at lunch so later in the afternoon I walked through Klarendal and the Spijkerkwartier and then back home. I forgot about the @dopie.dsk mural that was on the Spijkerstraat so it was fun to see again. Nice and colourful as per usual!
Thursday I had to go over to the old apartment to pick up my stimulus check (yay!) so I made sure to get a good walk in and then stop by to see Wendy and Vincent on the way back. They were home, so why not?
Friday I was able to go into town with Marie-Jose; we grabbed a to-go coffee and then walked down along the Rhein. It was windy but otherwise gorgeous! And lovely as usual to see her, though she gave me the news that she's moving soon! Am very happy for her and it's not too far away but right now she lives less than 300m from me!
Since Ron has really started running again, he suggested Sunday that we walk together to the 'entrance' of Meinerswijk; I could walk one round and he would do two rounds running. A brilliant idea! So my first and last 3KM of my walk was with my favorite person!
And I was lucky this time, fluffy baby cows AND wild horses!
Strength and Spin
This week I had Monday, Tuesday and Thursday my new strength program and, yeah… on Wednesday I did bodypump!
Because I had a massage Tuesday at lunch, I did RPM 79 on Tuesday morning.
(and yes I have my knee taped)
Other Stuff

As I mentioned, nothing was done in the house this week. Though we did buy a second-hand bookcase for in the living room, so that we can finally put our books somewhere. Of course it has to be sanded and painted …
I mentioned on Friday that I was trying to make a video of myself for Arnhem Together. It only took 386 takes in total but it's finally done. I still feel like a giant dork, but hey, progress! I honestly don't know how people can do videos so naturally. Is it just epic editing skillz?
Stats this week:
Walking: 39.77 KM
Running 12KM
Bodypump 1 , 3 Strength, 1 yoga stretch
Spin bike 1 x RPM
Total steps: 90,957 (avg: 12,993 daily)
That's a wrap!
How was your week? Do you have any plans for a do-nothing stay at home vacation? Have you filed your taxes yet? How is your running going?